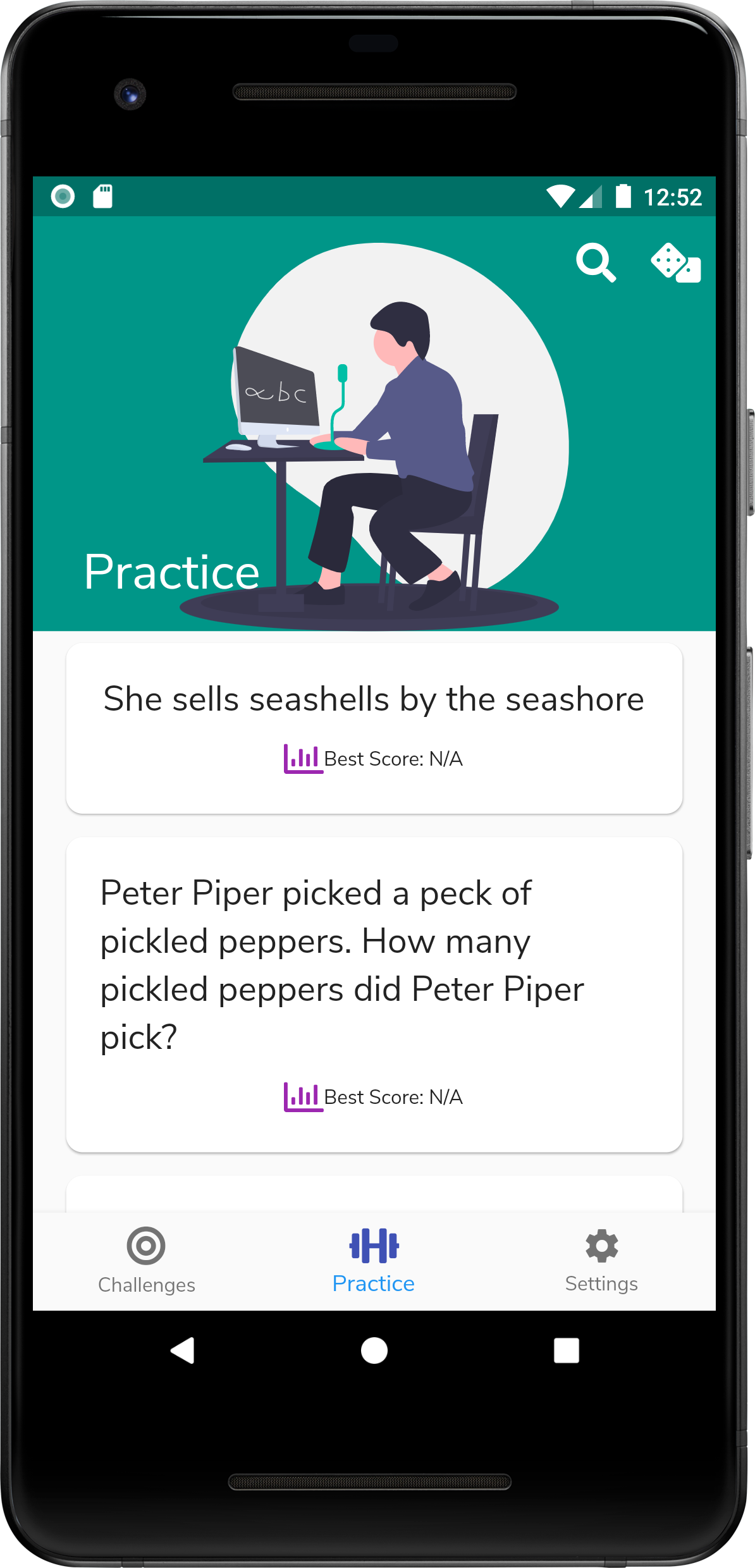 Over 100 Tongue Twisters!
Practice your tongue with over 100 tongue twisters! Get performance results of your pronunciation to see how close it is to the original phrase.
Challenge Yourself!
Ready for a challenge? Test yourself with a series of challenges that test you with a set of tongue twisters! Each challenge has a heart system, and you must pass a phrase with a minimum score or higher, or you lose a heart!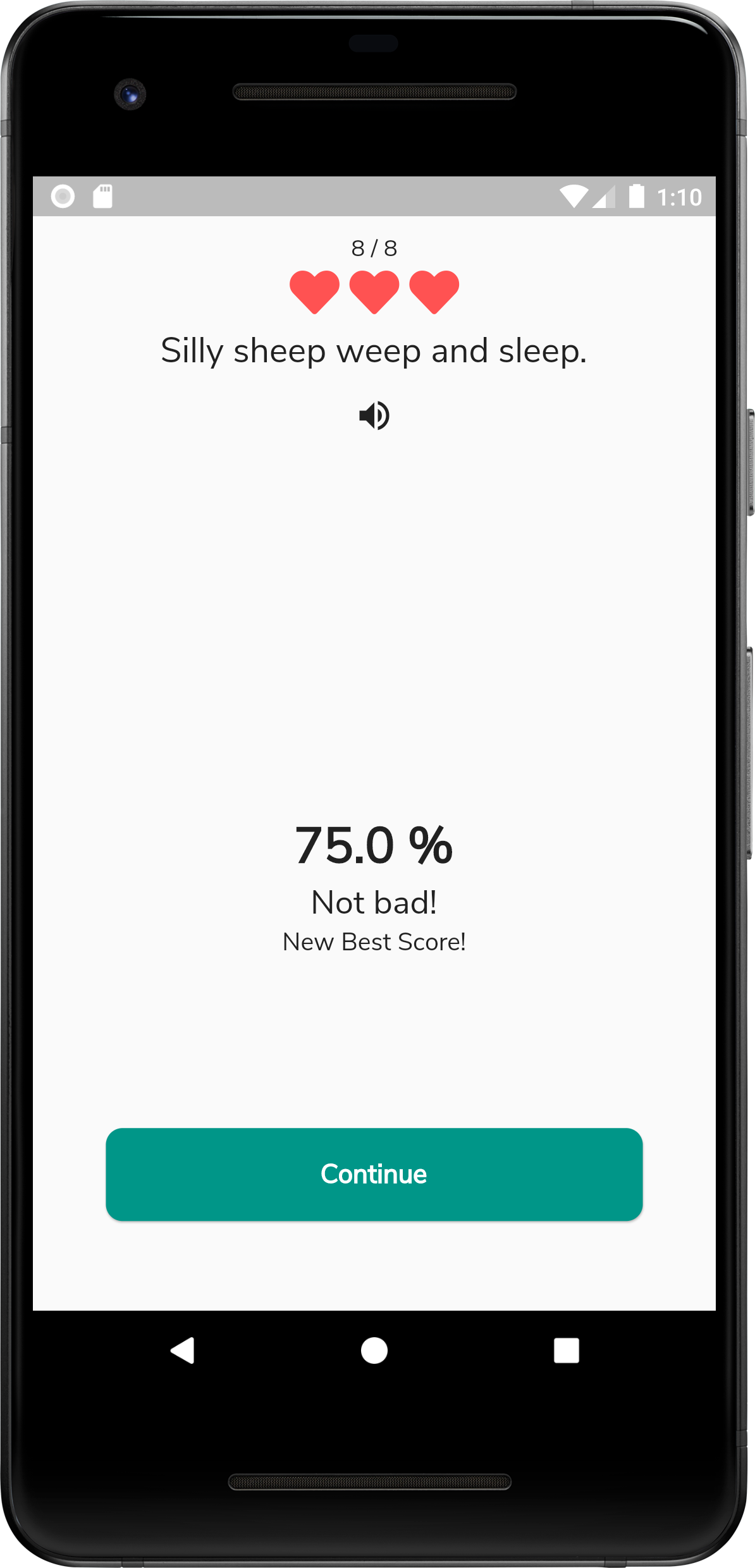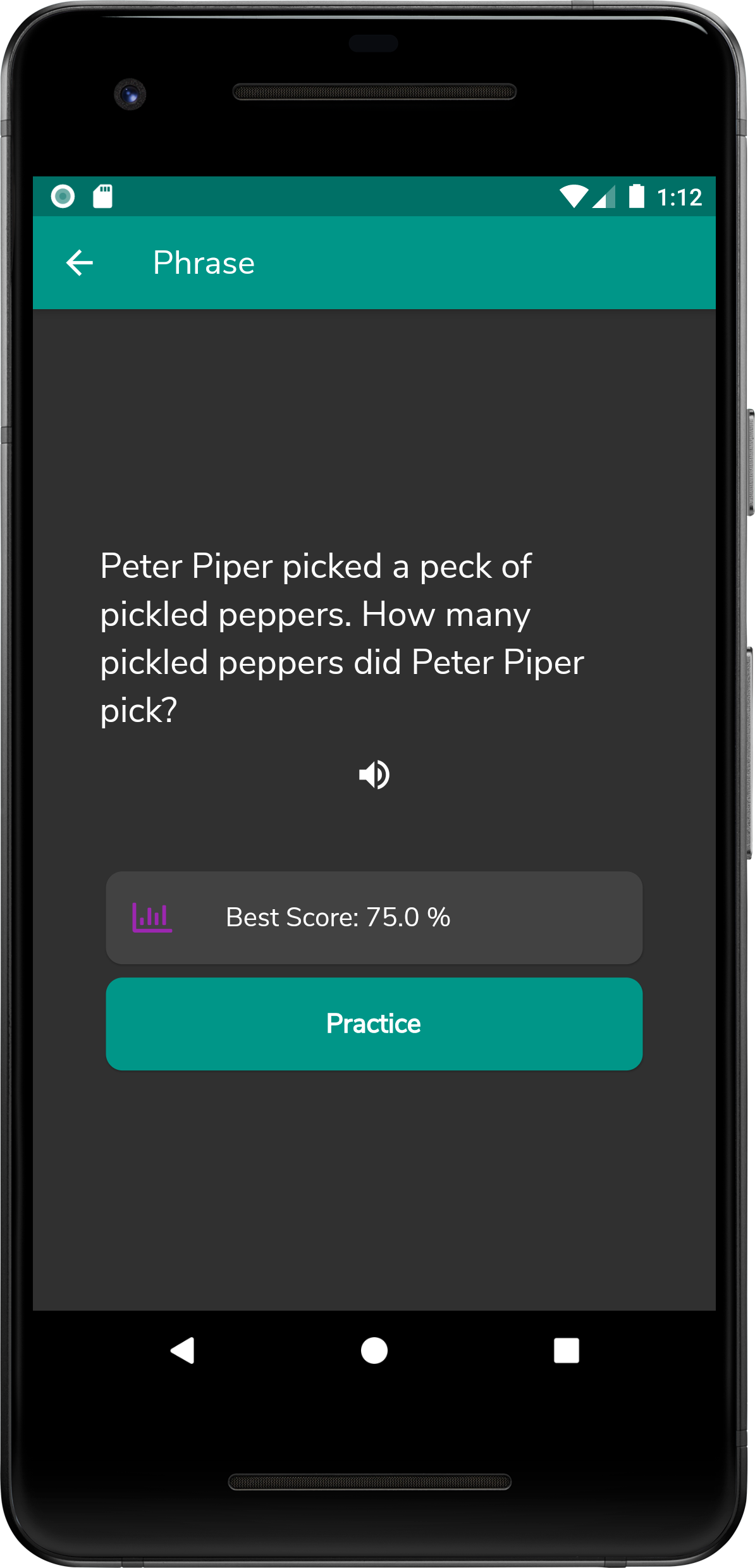 Dark Mode!
Switch from light to dark mode to reduce eye strain, especially when using the app at night!